BDG Presents Third Annual Camp Romper Festival
RSVP for Romper's Family Festival on Saturday, September 24, in Battery Park.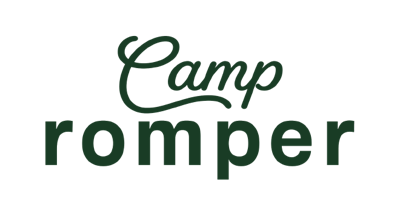 NEW YORK: August 22, 2022 — BDG's Romper, the leading publication for a new generation of women navigating motherhood, today announced the return of its annual Camp Romper Festival, taking place on Saturday, September 24th, at Battery Park in New York City.
Since Camp Romper's inaugural event in 2019, the annual festival is designed to create memorable moments for kids and parents alike. This year, between 10 a.m. and 5 p.m., guests will be immersed in a magical and interactive world to explore, learn, touch, and connect. Families will enjoy performances from musicians, scientists, and puppeteers. Additionally, there will be a range of interactive activities, including carousel rides, face painting, bubbles, and more.
"Home to the largest parent-focused portfolio in the world, we have the unique opportunity to host magical events that inspire parents and their kids to explore, imagine, and play," said Emma Rosenblum, Chief Content Officer, BDG. "We strongly believe in the power of creativity, and we're excited to enable children to experiment and dream endlessly at Camp Romper."
Throughout the event, guests will participate in immersive activations from leading sponsors, including LACTAID® MILK's cookie decorating and catapult art, H&M's craft cabin, and Lunchables Imaginarium space where guests can enter an interactive display and build iconic sceneries with the product.
For more information on Camp Romper and to RSVP for free admission, please visit, https://campromper2022.splashthat.com/.
–
About BDG:
BDG is one of today's leading global media companies with a portfolio of distinct digital and experiential brands that are shaping culture. Over 100 million readers and 105 social fans turn to our brands - Bustle, Elite Daily, NYLON, The Zoe Report, W, Fatherly, Romper, Scary Mommy, The Dad, Gawker, Input, Inverse, and Mic – to hear from a set of diverse voices around the issues and interests engaging the next generation. BDG was founded in 2013 and is headquartered in New York City.
About Romper:
Romper is a site for a new generation of women figuring out motherhood. Romper chronicles that crazy adventure — its highs and its lows — in a way that's thoughtful, honest, and fun. Here, you'll find personal stories, expert advice, entertainment news, recipes, and coverage of the issues you care about most — not just as parents but as people. We cover parenting from a wide range of backgrounds and experiences. What we share is an interest in what we can learn from each other and, especially, the voices that don't always get heard.
BDG Press Contacts:
Christina Mastroiannai
Senior Director, Communications
Christina@bdg.com
Natasha Kersey
Corporate Communication Manager
Natasha.Kersey@Bustle.com